Caitlyn Stern
Intake Specialist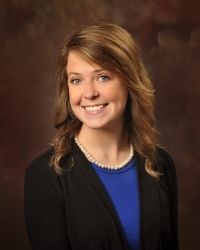 Caitlyn Stern earned her Bachelor of Arts degree from the University of South Carolina in the field of Criminology and Criminal Justice. After graduation she joined the Law Office of James R. Snell, Jr., LLC, working in our Lexington, South Carolina office.
Caitlyn serves as our Intake Specialist where she assists with greeting visitors to the office, notifying clients of upcoming court hearings, scanning and filing documents, and responding to client inquiries. As legal support staff, all communications with Ms. Stern are kept confidential. A significant role at our office is ensuring that not only does our office provide legal work to clients, but that it also provides a high level of customer service.
She can help you arrange for the best legal solution for cases such as:
Domestic Violence (CDV)
Driving Under the Influence (DUI)
Child Abuse and Child Molestation
Embezzlement and Breach of Trust
Shoplifting
Murder, Manslaughter, and Felony Assault
Rape and Criminal Sexual Conduct
When you speak to her she will ask you some basic questions about your case to make sure that you receive the best help possible. This may include providing links to free information (including legal reports and books available only through our office) or scheduling an appointment with an experienced defense attorney.